New Strategies for Old Properties
East Terrace Apartments
Owner:
1970's tax shelter limited partnership
Major Issues:
Section 8 renewal policy
Partnership agreement provisions
Exit taxes on capital gains
Possible 4% LIHTC candidate
Location:
Waukesha, WI
Details:
129 one bedroom units
Section 8 elderly contract expiring 2017
Community room with local Meals on Wheels lunch service five times per week
Ownership held by original 1977 tax shelter limited partnership
Development Cost:
2006 Sale Price: equal to 5.9% cap rate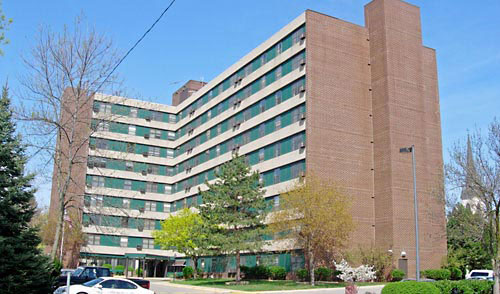 The property has amenities for senior residents including a hair salon, a resale shop and county-funded Meals on Wheels lunch service five days per week. East Terrace also has a long-term project-based Section 8 contract for elderly residents.
The property owner was a 1970's tax shelter limited partnership. The Laubacher Company was selected to perform a strategic evaluation of the full range of options for the partnership's future: stand pat, refinance, recycle into 4% LIHTC or sell. The Laubacher Company made a comprehensive review of all features that affect the partnership's value, including: historical and projected financial performance, existing loan covenants, provisions of the partnership agreements, calculations of exit taxes on capital gains, physical condition and capital needs, the market value of the property and the market for debt, LIHTC and incentive financing.
The Laubacher Company created a template to forecast the long-term, after-tax outcomes for each class of partners under four scenarios: stand pat, refinance, recycle into 4% LIHTC or sell. Based on our evaluation, the General Partner determined that a property sale would bring the best value to the partnership. The Laubacher Company was then retained as the exclusive sales agent, prepared a highly detailed sales memorandum which included details of the pertinent Section 8 contract provisions. We solicited the universe of well-established purchasers of Section 8 properties and received firm offers from nine qualified buyers.
The final sales price was equal to a 5.9% cap rate, well above market, representing more than $700,000 of added value to the partnership. The Laubacher Company supported the seller in the negotiation of the purchase contract and closing process.